Pros & Cons of Starting a Lawn Care Business
The Pros and Cons of Starting A Lawn Care Business  Whenever a new business begins, there are risks and rewards to be had. In the lawn care industry, there's plenty of both. The question then stands, is it worth it to start up a lawn care business in this economy?   Throughout this article, we'll…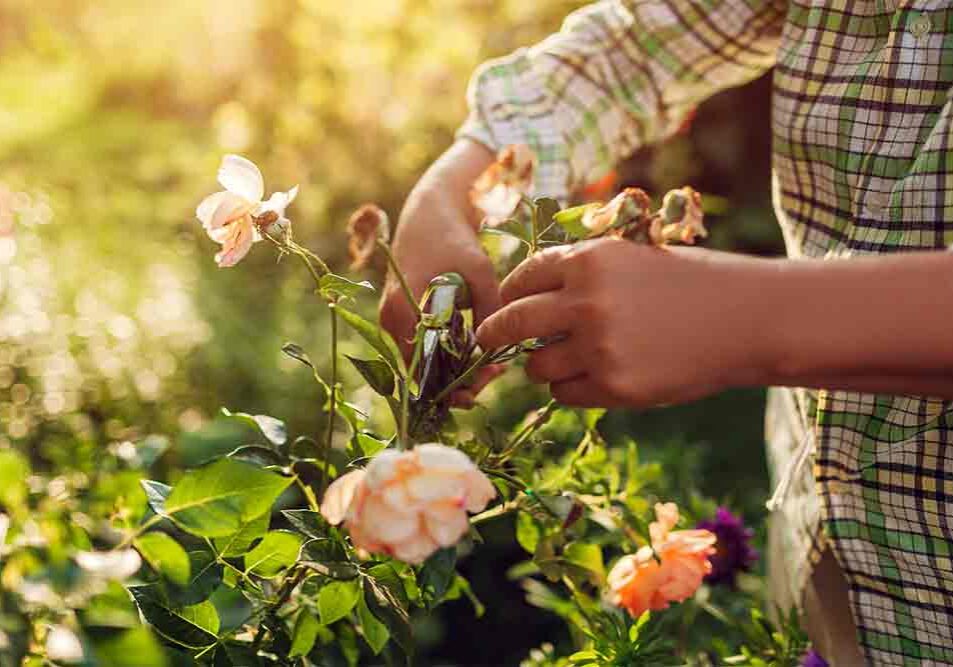 The Pros and Cons of Starting A Lawn Care Business 
Whenever a new business begins, there are risks and rewards to be had. In the lawn care industry, there's plenty of both. The question then stands, is it worth it to start up a lawn care business in this economy?
Throughout this article, we'll look more closely at some of the pros and cons of the lawn care business. You'll also learn the biggest risk lawn care professionals encounter and how to overcome it.
Your customers will appreciate your knowledge and endorsement of the products that your business uses and recommends. This elevates the level of expertise that you are providing and adds a deeper level of engagement, making it more likely that customers won't ever be tempted to use another lawn care business. Plus, it could lead to extremely positive, 5-star reviews on interactive sites such as Google or Yelp. Always remember that a satisfied customer is your best advertisement!
Steps on the Road to Success
Establish your pricing structure – The price for lawn services generally depend on the size of the lawn to be mowed, seeded, fertilized, or cared for in some fashion. In addition to your hourly rate for labor, don't forget to consider the overhead costs of equipment maintenance, gas to travel to the client, and the cost of other supplies needed (grass seed, fertilizer, etc.). 
Build a stable customer base – Most Americans take great pride in homeownership by mowing their l
awns or working in their gardens. When they don't have time for lawn maintenance, they will search online or ask friends for referrals to a lawn care business. Encourage your friends and family to recommend your business and be present on social media platforms so potential customers can find you online. 
Offer free estimates – When talking with a potential customer, offer to provide a free estimate of the lawn care services that they need. Ask about the size of the lawn and get details about the ornamentation/flowerbeds/trees that you must work around. Then factor in the cost of your time and equipment to get the job done. It may take a few times to sharpen your estimating abilities, but you'll be
 a pro in no time.
Learn new skills – When first starting out, you probably won't need any technical education. A lawn care business requires the basic skill to manage the equipment, lift heavy items and work long hours. However, as your business grows, you might need some special training in such areas as landscaping or tree care. Many tutorials are available online via YouTube at no cost, so take advantage of free videos and webinars to increase your skill set and add value to the business. Although additional training and certifications are generally optional, they can help to promote and gain the trust of potential clients.
Network with Others in Related Fields – Take advantage of gardening trade fair events and outdoor expos to meet other professionals in the lawn care and landscaping fields. You might learn about a cost-saving technique or tips to generate leads for your business. Bring business cards and don't be shy about passing them out.
Get insurance – It's important to protect yourself and your business with insurance. Talk with your homeowner's insurance rep to ask about adding your business to the policy, or search online for a local insurance provider that can assist with drawing up a basic policy.
Sign Up for Google Business Profile – Google My Business is a great way to seize control of your company's first impression and, best of all, you can manage the profile easily after it has been created. A properly optimized business profile should be at the top of your must-do list of priorities.
Invest in Arborgold software – As your trusted partner in this highly competitive industry, Arborgold is committed to helping your business stand out as the most professional and reputable firm for the products and services that you offer. Sign up here to request a product overview video or give us a call at 812-269-8402.
Cons of Owning a Lawn Care Business
There are a lot of pros to owning a lawn care business, but there are also some cons that you should be aware of. In this section, we'll outline the most important ones so that you can make an informed decision about whether or not starting a lawn care business is right for you. 
Accountability
Owning your own business means you get to call the shots. It also means you're accountable if any of those decisions go awry. Being held accountable for a company is tricky. It's not just your own actions you take the fall for, but those of your employees, products, and equipment. It's essential to have all your insurance in order before starting a job. This includes bondable employees and having a business license.


One-Person Band Before You Grow
Lawn care businesses come in many sizes, but they all start out the same. Before you get the momentum to grow your staff, it could be just you doing the dirty work. That means long hours, small paychecks, and plenty of extra tasks with nobody to delegate to. Eventually, all that hard work pays off, but in the meantime, there's less downtime with family and friends and more stress.
Managing Marketing, Selling, Job Management, and Invoicing – OUCH!
There's more to lawn care than mowing the grass on the weekends. In fact, when you run a full-time lawn care business, there's marketing, sales, employee management, invoicing, and more to consider. While some of it is delegated to a team, every employee you hire takes a piece of the pie you've made. Stretching yourself too thin, especially in the first year, is a serious possibility.


Lawn Care Can Be Seasonal
If you do not live in an area where lawn care services are needed year-round, your work and revenue will likely end sometime in late October and early November. If you live in areas where winter months are cold and lawns are dormant, it is possible to provide additional services such as snow removal, holiday lighting, or firewood delivery to help fill your calendar with work during those slower months. If you're not going to offer these services, you will have to account for the loss of revenue in some other way.
Risk of Owning a Lawn Care Business
Along with the pros and cons of starting a lawn care company, there are risks to consider. While there are some physical dangers associated with lawn care, most risks are financial.
Financial Considerations
As mentioned earlier in this article, the startup costs for a lawn care business are generally lower for other types of small businesses. But you can't start something from anything, and lawn care is no different.
When you begin a lawn care business, you need to put in a little seed money (pardon the pun) to get things going. Start-up costs are an unavoidable risk for any business. You're putting an investment into a company that could potentially fail. Financial risk is the biggest you'll encounter during any new business enterprise, and it can be terrifying.
The best way to minimize this risk is by doing all your research, knowing your market, and having the start-up money saved and ready to invest. Using cash for start-up costs is still risky, but if you fail, you aren't left paying off loans.
Being Successful in Lawn Care
If you're considering starting a lawn care business, don't go it alone. Even the most successful business owners began at the bottom and had help. Lawn care business management software will get you where you need to be to succeed.