Lawn Care Software for Quotes, Scheduling, & More
Learn how Lawn Care companies are using Arborgold's estimating and scheduling features to increase their bottom-line revenue
Trusted by leading lawn, tree, and landscape companies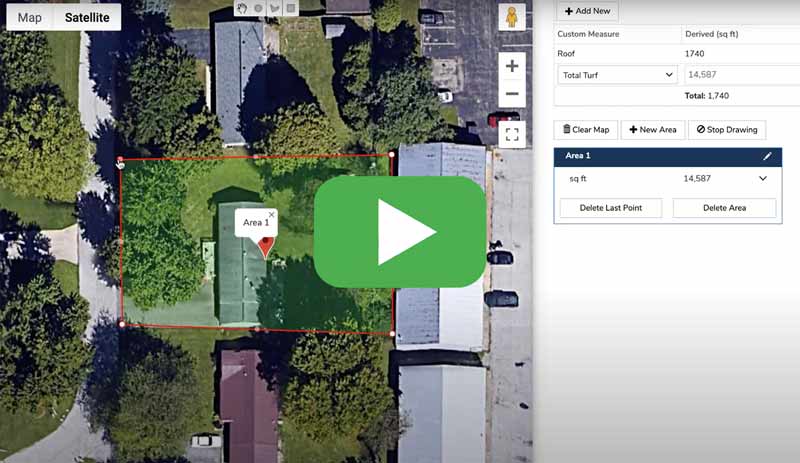 Why is Arborgold the best lawn care software?
Discover the features that today's leading companies use to acquire more customers and create repeat business year-after-year.
How Arborgold Became The Best Lawn Care Software Available
Where you can run your business both from the office and on-the-go
Create, print or e-send single or multi-service option lawn care estimates, bids, quotes, and proposals in minutes.
Quick time and material tracking
Integrate seamless time tracking features and record regulatory chemicals on the lawn or in the field.
Market your own lawn care business
Automated bid follow-up, create seasonal specials, cross-sell and renew services through email and text messaging communication.
Simple job scheduling and management
Complex lawn care work order schedules are simplified with Arborgold drag and drop features (w/ optimized routing).
Organized billing and invoicing
Flexible billing options including single service. recurring, contract, e-pay options, deposits, and prepayments.
Calculate lawn square footage
Calculate price and materials with Arborgold's built-in lawn measuring tool. This speeds up lawn care job bidding.
Schedule Your Crews And Get Paid Quickly For Your Work
Running a lawn care business is hard work. You've got multiple crews to keep track of, equipment to maintain and customers to keep happy! Run a more efficient lawn care business with less paper and lag time.
Arborgold Customer Reviews
What our customers say about us
"If you're looking for a full crm software, that's specific to the green industry, arborgold is the answer."
There are several software providers out there, that perhaps know how to write software, but none of them actually know anything about the Green Industry. Most of what we found was a generic "any kind of service company" software, but all…
Denise Buck
Office Manager - Northern Arboriculture
"I realize now that this change was inevitable based on where technology is today"
We have made the switch from the PC based Arborgold to the Cloud based Arborgold. Any time you are forced out of your comfort zone into the unknown involves a learning curve and pain. However, after talking with the Arborgold creator I realize now that this change was…
"We are most pleased with arborgold, the software, and most especially, arborgold the company"
At the click of a button we can retrieve all customer data and know where they are in their sales and service cycle. No more redundant typing, saving and attaching of proposals and invoices because we click a button and they are sent directly to the custom…
Kevin Jones
President - Jones Tree & Lawn, Inc.
What Our Clients Are Saying
If anyone of our staff calls in and asks a question, someone is always there to answer, and if they don't know the answer, they get back with us quickly.
I love the email history features where we can see if our client has opened our email invoice!
We love the supply chain inventory features especially when we rotate material. We know if and when to order materials instead of guessing.
Generate More Income For Your Lawn Care Business
Manage your service business with software is very important. What makes lawn businesses profitable is the right combination of mowing, lawn spraying, weed control, aeration, and other yard maintenance jobs in high volume and operational efficiency. Arborgold software does both very well. We've combined the features of a strong CRM with estimating, scheduling, job management, invoicing, and marketing.
Arborgold's Lawn measurement tool enables quote creation remotely (in the office) or on-site (in the field).
Arborgold's message center and pipeline features help you stay on top of every lawn care service call, every estimate, and every website lead.
Arborgold's estimating and mobile crew app allows service businesses to add packages and optional upsells to each quote, resulting in an increase in total potential value per lead.
Include property photos, landscape digital designs, and prior job gallery images to support the estimate of any services including (but not limited to) clean-ups, aerations, and more.
Lawn care job scheduling made easy with Arborgold
Lawn care companies work in high volume, repetitive, or even successor scheduling environments. When your crews arrive on time, complete each service, and mark the job complete, you're making money. With Arborgold lawn care software, you can:
Schedule lawn care services together, like coring and fertilizing or schedule and manage each service independently. Or schedule recurring service contract work orders indefinitely in just a couple of clicks.
What happens if someone gets sick or goes on vacation? With Arborgold, adjusting lawn care work orders based on your available workforce happens in seconds.
Arborgold's advanced scheduling features help lawn care service businesses find the most efficient date and time for any service based on crew location, service type, and customer request.
Proficient job management at the touch of a button
Locate production crews by GPS with start and stop check-ins in support of payroll and job costing (direct cost) reports.
With Arborgold lawn care software, you can create custom crew checklists to ensure teams have everything covered when they're in the field.
Add on additional services to any job while at the job site and document important reporting requirements such as chemical tracking and weather from our MobileCrew app.
Complete work orders while in the field and give crews the option to bill clients on-site.
GPS Employee Time Tracking
Executives and managers can use Arborgold's overview management dashboard to get a bird's eye view of your lawn care company to understand profitability while identifying ways to reduce overhead costs.
Estimators and sales team leaders are depending on Arborgold's Job Costing features to increase the potential Gross Profit for any given work order.
Arborgold's lawn care business software allows you to access real-time GPS location check-in reports to validate and export weekly, bi-weekly, and other important payroll data.
Mobile Crew lawn care app track chemicals and weather conditions at each job site in preparation for Arborgold's ready-made state required chemical reports.
Watch over crew productivity by month, by week, and by day while ensuring company profitability by setting crew goals.
Frequently Asked Questions
Ready to see Arborgold in action?
Schedule a personalized walkthrough