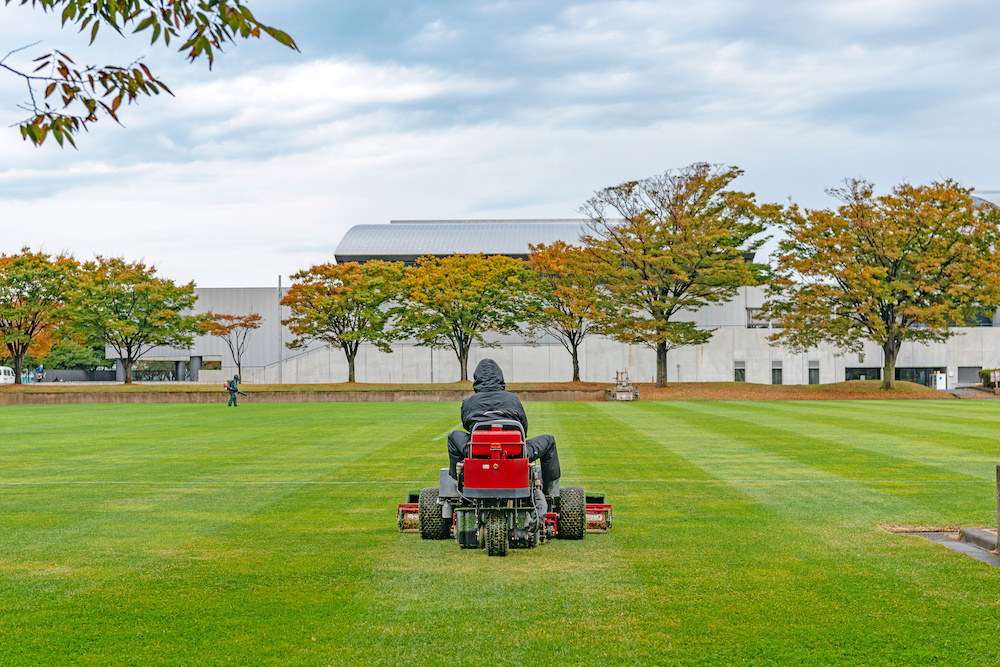 Must-Have Equipment for Lawn Care Maintenance Business
The landscaping industry looks pretty promising after key players worked tirelessly to see landscaping services classified as "essential" in 2020. The optimism seen in 2021 is not dead. And many companies are no longer investing in the best lawn care software but also focusing on top lawn maintenance equipment performers for 2022.
Of course, lawn care companies now understand the importance of equipment choice and maintenance as these two aspects make up the biggest expenses for any business owner. Thus, irrespective of whether you intend to purchase or lease your equipment, the aspects of value, reliability, and durability will always come into play.
Besides, lawn care management software comes in handy in managing your workforce, scheduling tasks, and streamlining your services. Good and intuitive software also helps to watch over your direct costs, such as material inventory, payroll monitoring and control, and routine maintenance schedules for your equipment.
But that aside, the following are some of the top lawn maintenance equipment performers you should consider for 2022 and beyond.
Backpack Blowers
It is no secret that a backpack blower is a must-have for modern lawn care. This powerful piece of equipment comes in handy for cleaning leaves around the yard and along walkways and driveways. You can easily strap it on your back and have the hose directed toward the dusty plants.
These beast air blowers are not your ordinary air blowers. They are more powerful and much more efficient in handling more workloads. Gas backpack models also reduce the strain on your body and provide more freedom and control.
Notably, their power and efficiency vary from one model to the other. Thus, it is important to consider options with relatively higher cubic feet per meter (CFM) and miles per hour (MPH) ratings. The CFM rating determines the amount of air emitted from the nozzle, while the MPH rating determines its speed. Top backpack blower brands include Echo and STIHL blowers.
Riding Mower
Gone are when the traditional lawnmower was everything to a commercial or residential lawn maintenance company. Today, the need for more efficiency demands that industry players must consider more efficient and cost-effective solutions to lawn care services. And a riding mower is a perfect replacement for ordinary models.
These lawn machines require less energy and less time to complete tasks. This will inevitably improve your turnaround time, cut costs, and boost your profits immensely. Your choice of a riding mower will depend on its maneuverability, noise level, fuel efficiency, safety features, performance, and overall value. DEWALT has some amazing models.
Self-Propelled Mower
The mowing industry takes pride in an incredible range of inventions and innovations over the last decade. It started with the traditional or manual mower. However, you now have both the riding lawnmowers and the self-propelled mowers at your disposal.
And as their name suggests, self-propelled mowers can move forward independently, saving you from having to push them over obstacles manually. However, these models still need a pair of hands to guide them around.
Its biggest advantage over manual options is its efficiency and ability to handle larger yards faster. On the other hand, it is more maneuverable than riding models and will handle even the narrowest spaces. BLACK + DECKER, Grainger, and Honda are some of the top brands you may consider.
String Trimmers
Among the top lawn maintenance equipment performance for 2022 is the string trimmers. You can also call them weed whackers or weed eaters. Whichever name you want to give them, you will not meet the needs of all your clients without a good string trimmer.
It comes in handy in slicing down tall grass in intricate places. These could include along fences, next to the front steps, around the mailbox, or next to flower beds to fully polish a property. Still, it can help clear more vast spaces if you do not have a mower.
There are corded and cordless models available in the market. Cordless trimmers are slightly deficient in power as compared to their corded counterparts. However, they are lower on noise and are more versatile as you can carry them to any part of the yard without dragging along electric cords.
Hedge Trimmer
Hedge trimmers are a perfect tool for keeping hedges in order. They are a great replacement for shears, and you can always pick from electric, gasoline, and battery-powered models depending on your needs.
But don't get this twisted. Hedge trimmers and hedge cutters are pretty different, despite sharing several characteristics. They handle different tasks. Choosing your trimmer will depend on the blade type and safety features included.
Cutters are ideal for pruning harder or bigger branches on your hedge or removing clumps in your bushes. On the flip side, hedge trimmers are what you need to shape hedges by putting the final touches and giving a hedge a perfectly manicured look.
Lawn Aerator
Many business owners focus on basic lawn care and forget that lawn aeration is equally an important practice. It can help the lawn grow faster, thicker, and healthier by improving the yard's drainage. It also relieves compaction to allow air, water, and nutrients to penetrate heavily trodden surfaces.
And you are not going to achieve this without a good lawn aerator. Consider making this tool part of your equipment inventory for commercial lawn maintenance and management. You can choose between the two popular types available—solid tine aerators and hollow tine aerators. Besides, choose your ideal size depending on the size of your company and projects.
Fertilizer
The main drive behind lawn maintenance is a green, healthy, and beautiful yard. Thus, apart from thatching, mowing, and aerating lawns, you will also need to enrich the plants with the right nutrients. The best fertilizer for plants should promote healthy turf and stunt the development of weeds.
While several options are available, choosing your ideal lawn fertilizer should involve knowing fertilizer numbers in detail, including what they mean. Choosing the right food for each lawn will also depend on the soil type in question.
Lawn Edger
Professionals will also include a lawn edger in their list of top lawn maintenance equipment performers for 2022. A lawn edger, also known as an edge trimmer or simply an edger, is an incredible machine for polishing lawns. It helps you to trim lawn edges at sections where the grass meets the driveway, sidewalk, patio, or curb.
While some people may resort to using string trimmers for such applications, your success with that is fully dependent on your experience. Besides, it is slower. We advise that you consider using the right tool for the right application.
A lawn edger will deliver the straightest, deepest and cleanest notches. They feature vertical spinning blades that are easy to guide and control. Choose your edger based on the stick type and the number of accessories included in the package.
Chainsaw
Many people assume that chainsaws only belong to tree care companies. Every professional lawn maintenance company needs a chainsaw in its inventory—sometimes more than a single chainsaw.
Although trees can beautify landscapes, they need proper maintenance to enhance spaces. Instead, they can become a problem without proper care since even the most lenient insurance will not cover property covered in overgrown trees.
Chainsaws come in handy in cutting large tree branches that you cannot handle with hedge trimmers. You will also find chainsaws useful in cutting wood or splitting firewood after an extensive yard cleanup. And always ensure that you use them correctly to enhance safety and prevent damage.
Backpack Sprayers
Finally, while caring for your yard is always basic, lawn maintenance goes beyond pruning, thatching, weeding, trimming, edging, and mowing. Keeping yards free from pests and diseases is an important undertaking. All your work will waste if you cannot keep the grass and plants free from diseases and pests.
To achieve this, you need a functional sprayer to complete the task efficiently. Look out for a product that will help you apply lawn or garden care products while minimizing contact with the products since some of these products are harmful. The products include herbicides, insecticides, fertilizers, and fungicides.
Many reviewers opine that handheld manual hand sprayers are no longer the in-thing. Professionals are considering other lawn sprayers, with the backpack models being pretty popular. Choose your ideal loan sprayer based on its tank size, weight, and portability. Another feature that you may consider is the availability of an anti-clog filter.
Why Lawn Care Professionals Trust Arborgold Software
While the above are among the top lawn maintenance equipment for 2022, you should choose the best equipment for each category. You should purchase or lease durable and reliable products if you are looking to enhance the productivity and agility of your lawn care business.
And like all other performance-oriented firms in the industry, incorporating intuitive lawn care software will also boost your profits and enhance your effectiveness. Good software will handle routine maintenance scheduling, material inventory, and payroll management.
Many professionals currently use Arborgold's scheduling and estimating features to increase their revenue.