Job costing strategies for landscaping companies
Job costing is an important step in the accounting process for any landscaping job. For field-based businesses job costing strategies are used to: Compare estimates Determine potential profits Reduce time waste and inefficiencies Arborgold designs software for field-based businesses. We work within several industries, including landscaping and construction to streamline production, invoicing, and even customer…
Job costing is an important step in the accounting process for any landscaping job. For field-based businesses job costing strategies are used to:
Compare estimates
Determine potential profits
Reduce time waste and inefficiencies
Arborgold designs software for field-based businesses. We work within several industries, including landscaping and construction to streamline production, invoicing, and even customer communication.
Whether you're trying to estimate labor hours or the profit margin on an upscale residential driveway installation, or custom pool construction, we can help.
Here's what you should know about job costing, and how to reduce expenses for your business.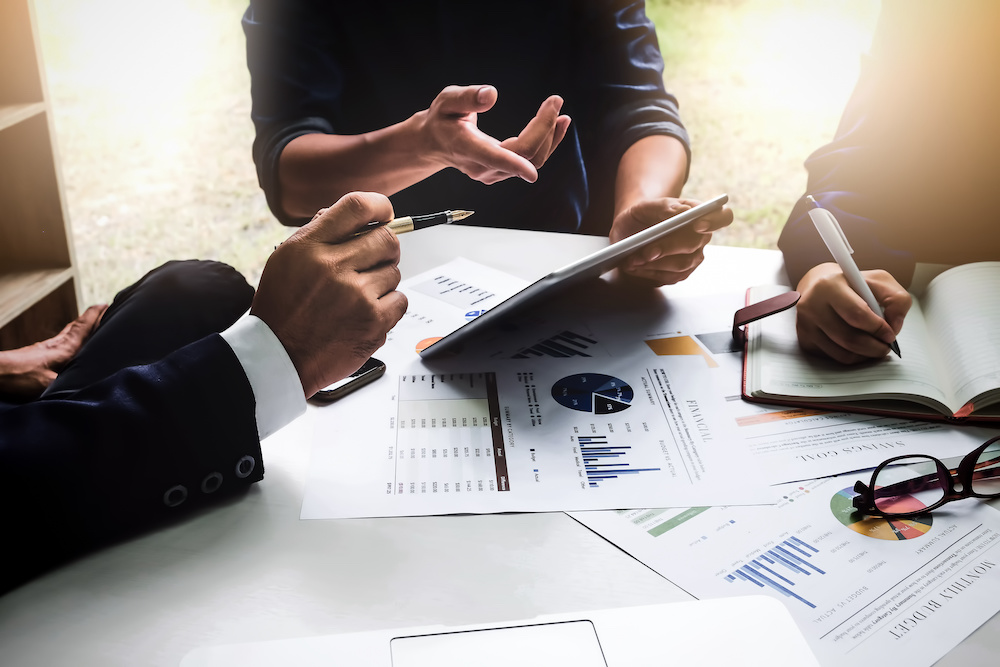 What is job costing and why it is crucial for landscape contractors?
Direct and overhead costs are part of a business' accounting process. It tracks individual job costs, including the direct and indirect costs associated with a project. The process of estimating labor hours and calculating total costs before you add your markup are used in a variety of industries, including:
Construction
Environmental Services
Logistics and Distribution
Aerospace
Defense
Manufacturing
Business
When analyzing landscaping jobs, profit margin strategies include five main categories:
Equipment: The cost to purchase, fuel, and maintain equipment for a job.
Labor costs: Hiring, pay, benefits, and other costs associated with the labor aspects of a project.
Overhead costs: Insurance, electricity, legal expenses, accounting, rent, and other costs with no resulting product or service.
Material and supply: Supplies vary by industry, but could include tools, plant food, mulch, seeds, and other resources.
Incidentals: Costs unrelated to the job itself, such as travel, lodging, and meals.
The total cost is first estimated and then tracked throughout the progress of the job. These ledgers are important for accounting purposes but may also be required by your client.
Why is Job Costing Important for Your Landscape Business?
Running any landscaping business requires knowledge of the investments you put in, and the return you get back. Job costing does this and more. For field-based businesses, job costing is especially important because your business is based on the individual jobs you perform.
Landscaping job costing defines the financial parameters of individual services or projects. Whether you're putting in a retaining wall or building a custom water feature, job costs impact your business.
Some advantages associated with job costing are:
Improved Costs of Your Products and Services
Job costing tells you how much you'll spend on a job, and how much you need to earn to turn a profit. Costing strategies show you how much your products and services should cost to meet these requirements. Therefore, job costing influences your business prices.
Showing You Which Jobs are Profitable
As you bid on new landscape business endeavors, it helps to know whether the total cost, total price, and payoff will be worth the investment. Job costing lets you analyze a new project before committing to it, to determine the potential for financial success. It may lead you to pass on some jobs you wouldn't have in the past.
Projecting Future Growth for Planning Purposes
Businesses are constantly changing. If your landscape business has plans for expansion, understanding your overhead costs and direct job costing, by service, let you predict the future growth of your company. You can also use these reports and figures to duplicate success in new projects.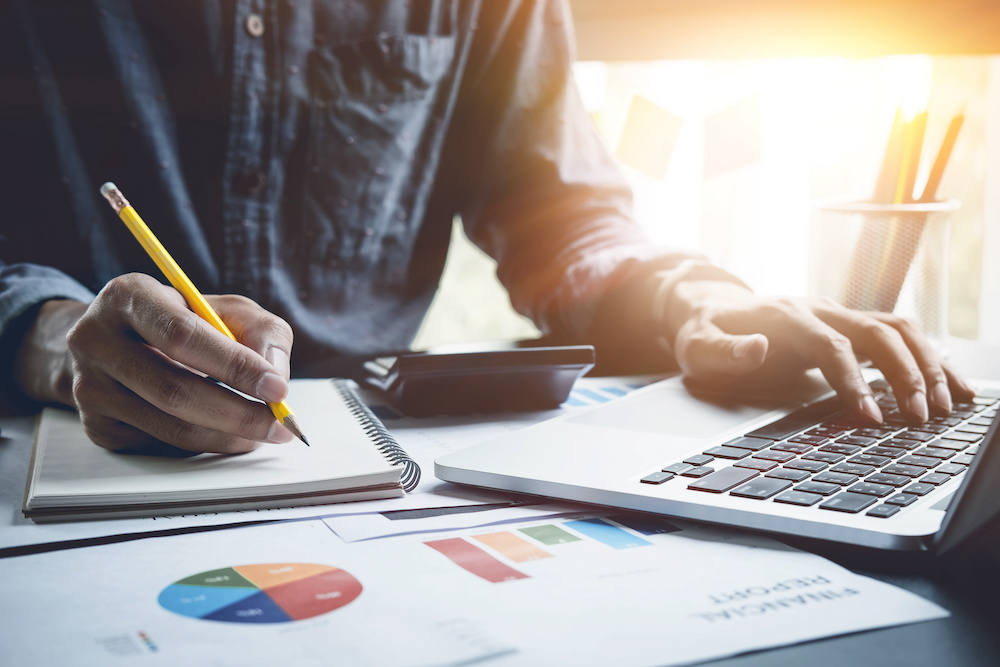 Fast and Accurate Estimates for Bidding
Field-based businesses rely on bidding and quotes. Even if you're using local material suppliers like SiteOne or Landscapehub, maintaining a detailed job costing strategy gives you a realistic idea of the materials, overhead, labor, incidentals, and final profit margin for specific projects. This is important to develop competitive quotes that still pay enough to meet all your impending costs and turn a profit.
As a mid-size to large landscaping company, you don't want to break even. You want to see a return on your investment and dedication to your craft. Job costing strategies let landscaping companies like yours develop estimates that pay.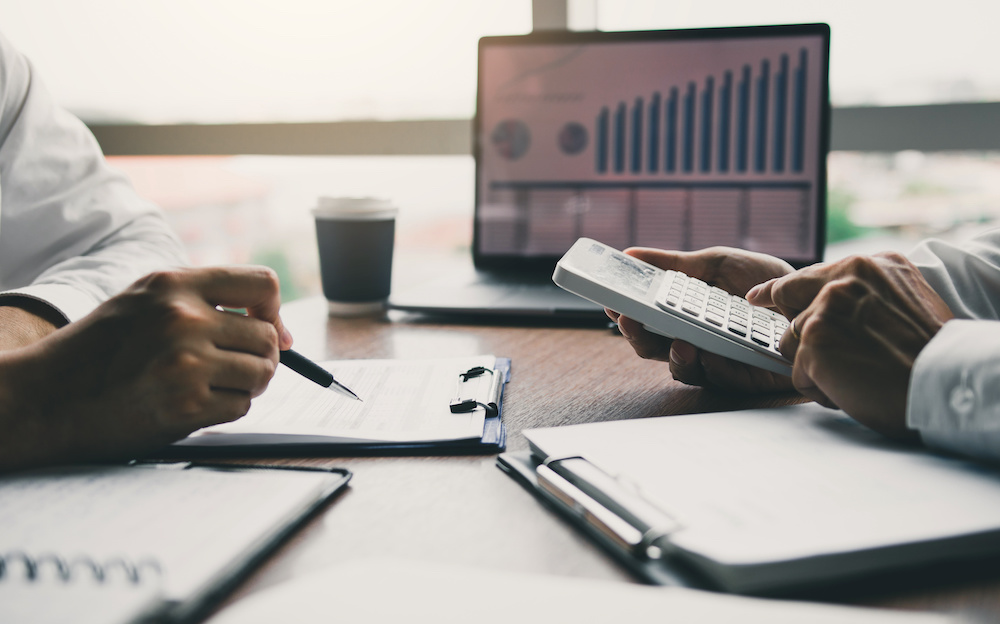 Where Job Costing for Landscape Contractors Can Go Wrong
The biggest error in job costing is insufficient information. Then it can be common in fields where foremen use spreadsheets for estimating the cost of completing a landscape task. It's not possible to get mobile apps for storing real-time data. Without complete data, the job costs may not have been calculated accurately. Many landscape companies work without a single piece of data. Many landscapers have no idea how much they cost and don't do sanitizing their work. It may just become too complicated or if there is no spare time, the costs of a job might drop.
How to Successfully Job Cost for Landscaping Companies
There are many ways to develop your landscaping jobs' costing strategies. This isn't a new practice. Job costing is as simple or complex as the tools and methods you use.
Depending on the size of your business and the type of landscaping job you're analyzing, you may choose between any number of the following:
Spreadsheets and Calculators
Before we automated accounting projects, businesses tallied job costs in paper spreadsheets. Now, a manual job cost analysis is entered into digital documents. Calculators and spreadsheet macros tabulate values for estimates and actual data.
Calculate G&A Overhead vs. Direct Contribution Job Costing
G&A, or general and administrative expenses, are fixed costs, unrelated to sales, and may not be a requirement to complete the job. These are costs related to overhead, such as:
Indirect employee wages, such as office personnel
Equipment maintenance and other indirect business costs, such as rent.
Licensure fees, tax, and other indirect professional service costs.
To calculate the G&A overhead gross margin, businesses subtract the cost of goods sold from net revenue. G&A costs are generally listed above the cost of goods sold on an income report.
Direct contribution job costing involves the tabulation of raw materials used in a project or business. You calculate direct contribution costs by adding all indirect and direct costs, including:
To find a contribution margin, you must remove variable costs from your calculation. This requires you to categorize each business cost as variable or fixed. This is where things get complicated.
Business Software for Job Costing
Arborgold business software offers powerful job costing features, including real-time calculations and reports on profit trends. Use your software to track:
Resources
Returns
Build prices
Overhead
Materials
Equipment
Labor
Diminishing returns
You can also build pricing benchmarks by comparing your price model with market best practices. See where the competition is incurring costs and how you can reduce these costs for your business.
Team Performance as a Result of Job Costing
As you strive to reduce direct and indirect expenses, there are things to consider. Job costing reports tell you a lot about your company. This is where businesses get the information they need to eliminate wasteful practices, obsolete services, or make changes to common practices.
You can also see where job costing is improving your business from one report to the next. One area you can observe during these changes is team performance. The way your team performs directly impacts your company, client interactions, productivity, and as a result, revenue.
If you're using an outside service like Paychex, Gusto, or ADP for payroll, be sure to sync changes you make to things like salary, benefits, break times. These are all considered indirect costs. They don't physically alter your product or service, but they do affect your business overall. Sometimes, finding ways to cut direct costs and improve indirect costs positively influences employee performance.
Monitoring Material Costs to Reduce Direct Expenses
Material costs might include direct and indirect expenses for landscaping companies. Some directly impact your services, while others affect the management of those services. Material costs include things like:
Inventory management
Vendor rates
Supply chain
Bulk ordering
Tracking these costs, and effectively managing them can drastically reduce company costs, improving your bottom line and keeping estimates affordable.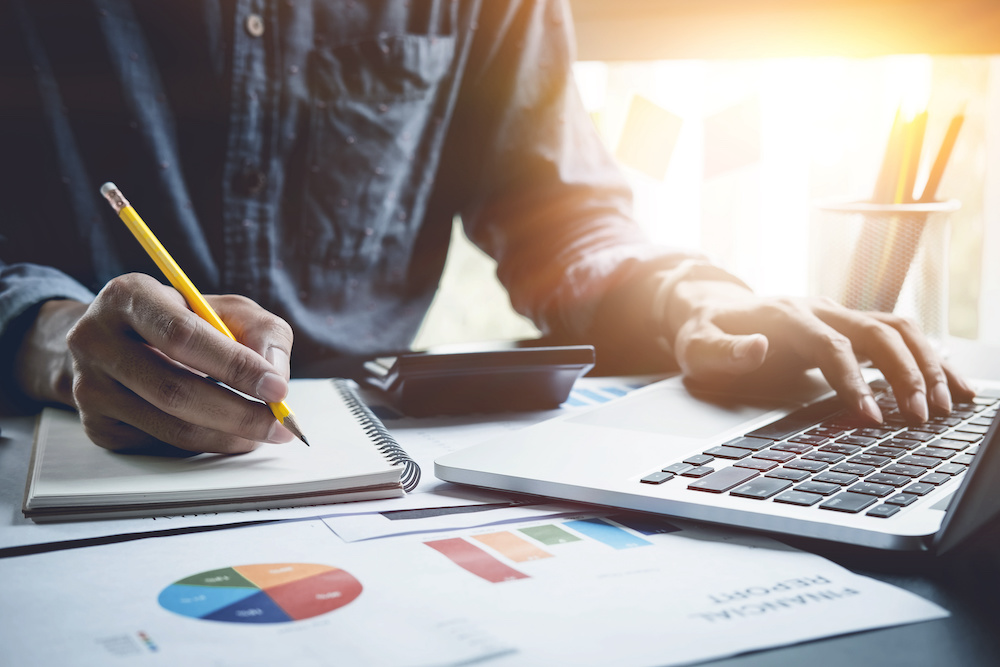 How Arborgold Field-Based Business Software Helps with Job Costing
Field-based business software with job costing management functions helps landscaping companies in many ways. Use your software to change orders as needed, manage subcontractors, manage projects, revise estimates, and more.
Business software automates many of the practices required in manual job costing. It also supplies real-time reporting. You can watch your job costs change over time, spot problem areas, and make changes as needed.
Reducing direct and indirect expenses with business software lets you spend less, without losing revenue. This increases revenue. For landscaping companies hoping to expand into alternative jobs through the off-season, this allows a financial cushion during the transition.
Final Tips for Improved Job Costing
Job costing isn't always an exact science. Every landscaping company differs in their expense patterns and job types. Even so, there are a few standard tips to consider as you begin the job costing process.
1. Be Accurate
Accuracy is important in job costing. Job costing influences the price of products and services, which impacts bidding and estimates. Accuracy ensures you don't set prices too high or too low to impress clients, leaving yourself in the lurch to cover unforeseen costs later.
2. Track Everything
All landscaping jobs require a complete tabulation of income and expenses. Business software, like Arborgold, tracks these costs automatically. If you choose to use manual job costing, be sure not to miss anything. Even small costs make a big difference over time.
3. Keep an Eye on Chances as Jobs Are Completed
Job costs might change as a project gets underway. Unforeseen circumstances could lead to new materials, more staff, or a need for different equipment. Track these changes to keep job costs accurate, and up to date.
4. Pay Close Attention to Indirect Costs and Overhead
It's easier to track direct costs and tangible purchases. Be extra careful when calculating indirect costs. Overhead, administrative fees, fuel, legal fees, and even marketing all need to be accounted for in the final cost of each job. These are all areas which can be improved or changed to fit your company's needs.
Arborgold Software for Job Costing
Arborgold software is used to care for small, mid-sized, and large corporations, including landscapers residing over entire residential HOA communities, campuses, resorts, and more.
Interested in learning more about landscaping business job costing?
Arborgold has the tools to keep costs down. For a clear, quick, and concise way to track and report on every business cost center, call 1-800-933-1955.