6 Compelling Reasons Why Arborists Need a Website for Their Tree Care Business
In today's digitally driven landscape, businesses are increasingly recognizing the imperative of establishing a robust online presence. Arborists, experts in tree care and maintenance, are no exception to this trend. In fact, having a website for your tree care business has transformed from being a mere option to an absolute necessity. In a world where…
In today's digitally driven landscape, businesses are increasingly recognizing the imperative of establishing a robust online presence. Arborists, experts in tree care and maintenance, are no exception to this trend. In fact, having a website for your tree care business has transformed from being a mere option to an absolute necessity. In a world where people predominantly rely on search engines like Google to discover tree care services that align with their requirements, owning a website becomes the gateway to expanding your clientele. In the following sections, we will delve into the top six compelling reasons why every arborist should invest in a tree care website.
 1. Establishing Credibility and Trust
Credibility is key in the tree care industry. Homeowners and property managers want to be sure they're hiring a professional who knows what they're doing when it comes to caring for their valuable trees. A well-designed website can serve as a powerful tool to establish credibility and build trust with potential clients. Your website visitors want to see details about your story and the history of your tree service work. This will entice potential customers and can be a huge influence on who the customers pick.
When someone searches for tree care services online and lands on your website, they will see a professional, up-to-date platform. This gives them confidence in your expertise and commitment to quality service. It shows that you take your tree care business seriously and are willing to invest in your online presence to reach and serve your clients better. A key part of this is making sure that your website has a user-friendly design so clients can easily find the information they need about your tree care company. Putting the most pertinent information about your company on the home page, and splitting up all your services is important for web design, and creating a professional website.
 2. Showcasing Your Services
Arborists offer a wide range of tree service jobs, from tree pruning and removal to tree health assessments and emergency services. A website provides the perfect platform to showcase these services to potential clients. Through clear descriptions, high-quality images, and even videos, you can effectively highlight the breadth of your offerings. This is a great online marketing tool as new customers will be able to see exactly what you offer. Putting in images of your past work will also create higher trust and compel more customers to come to your business, especially with a great website design.
Each service can have its own dedicated page on your website, allowing you to provide in-depth information. You can explain the importance of regular tree maintenance, the process for tree removal, the risks of neglecting tree health, and the benefits of hiring a professional arborist. This not only informs potential clients but also positions you as an expert in the field. These pages are also a great place to include prices. This way a potential customer will have an idea of what they'll be paying for a variety of services.
 3. Educating Your Audience
Arborists are not just service providers; they're educators as well. Your website can serve as a valuable educational resource for your audience. Consider adding a tree care blog section where you regularly publish informative articles about tree care, seasonal tips, and the latest developments in arboriculture. New blog posts are a great way to attract more visitors and help boost your website in Google Searches.
By sharing your knowledge and insights, you not only engage your audience but also demonstrate your expertise. This can help potential clients make informed decisions about their tree care needs, which ultimately benefits your business. Topics like "The Importance of Regular Tree Pruning" or "Signs Your Trees Need Professional Care" can be both informative and Search Engine Optimization-friendly. Ultimately, a blog will attract more customers to your tree service website, leading to more clients in the future.
 4. Reaching a Wider Audience
Having a website allows you to reach a broader audience. While word-of-mouth referrals are valuable, a website enables you to connect with potential clients beyond your immediate geographic area. With the right search engine optimization strategies, you can appear in search results for people looking for tree care services in your region. A potential client or local customers most likely use Google to find arborists near them. With the right tree care website, you will have more website visitors boosting your business.
Optimizing your website for search engines means using relevant keywords and phrases that potential clients are likely to use when searching online. This helps your website rank higher in search results, making it more likely that people in need of tree care services will find and contact you. Make sure you research what will get you to the top of the search results to give you an advantage over the competition.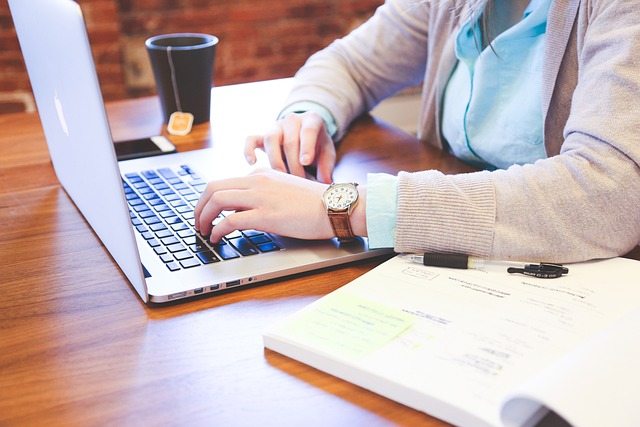 5. Streamlining Communication
A website serves as a 24/7 communication hub for your tree care business. It allows clients to easily get in touch with you through contact forms or chatbots, reducing response times and enhancing customer satisfaction. Additionally, consider integrating your website with your tree care software or including an FAQ section that addresses common inquiries, saving you time and effort by providing answers to frequently asked questions upfront.
Efficient communication is key to winning and retaining clients. Your website ensures that potential clients can reach out to you at their convenience. Another way to streamline communication through your website is to include the phone number of your business, and social media links as another way to be contacted or learn more about your business. Offering a free estimate on the website is another way to get more out of your tree service website. Finally, an online booking form makes it easier for customers to book a job and contact your team.
 6. Staying Competitive
In a competitive industry like tree care, having a website sets you apart from competitors who may not have embraced the digital landscape. Potential clients are more likely to choose a professional with an online presence over one without. It's a clear signal that you are keeping up with industry trends and are accessible to your clients in the digital age.
A website not only showcases your tree services, and expertise but also allows you to highlight what makes your tree care company unique. You can share success stories, client testimonials, and any industry certifications or affiliations you hold. All of these elements reinforce your credibility and give you an edge in a crowded market of tree service companies. Putting your job site photos, team and company awards, and great reviews from past clients on your home page is a great way to hook those looking for a tree service company.
Conclusion
In the world of arboriculture, arborist sites are not just a digital accessory; it's a fundamental tool for success. It's the online branch of marketing your tree care business that can help you reach new heights. From establishing credibility and showcasing your services to educating your audience, expanding your reach, and demonstrating your competitive difference, the benefits of a well-designed website are undeniable.
If you're an arborist looking to grow your tree care business, it's time to embrace the digital age and invest in a professional website. It's an investment that will pay off by attracting more clients, establishing trust, and setting you apart from other tree care businesses. Existing customers will appreciate the effort you put in to streamlining communication, and it will make you have a more visible presence on the internet via computer or mobile devices. Good web design, and knowing what kind of content will put you at the tap can create a noticeable competitive difference between you and the rest of the tree service industry.
At Arborgold, we understand the importance of a strong online presence for tree care professionals. Our all-in-one management system can help you streamline your operations and enhance your online visibility. Contact us today to learn more about how Arborgold can support your tree care company success in the digital landscape. Your thriving online presence awaits!
---
ADDITIONAL RESOURCES
Unlock your tree care businesses full potential with these exclusive resources: