Beyond Pruning: A Tree Care Business Guide to Full Service
If you're a tree trimming business, most likely you do much more than pruning and planting. There are full-time employees to manage, supplies and lawn maintenance equipment to maintain, and nurseries to oversee. Many tree care businesses have already expanded into other markets within their industry, including landscaping and plant health care. Arborgold field-based business…
If you're a tree trimming business, most likely you do much more than pruning and planting. There are full-time employees to manage, supplies and lawn maintenance equipment to maintain, and nurseries to oversee. Many tree care businesses have already expanded into other markets within their industry, including landscaping and plant health care.
Arborgold field-based business software includes tools and functions to manage all the intricacies of tree service. We understand better than most what goes into running a successful field-based business like yours. And what it takes to expand into new territory.
So we've compiled a tree care business guide to full service.
What is considered full-service for a tree service business?
As a comprehensive tree service business, you're providing care for all aspects of its industry. For Arborists and companies who currently focus only on tree trimming, this means offering clients services outside pruning or removal. Full-service tree service companies may include:
Shrub and tree removal
Transplantation
Insect and pest management
Planning (landscape and placement)
Remove at-risk branches
Cultivating new trees and shrubs
Tree service often includes a variety of tree and lawn-related projects. A tree service business can offer services outside of trees, expanding into plant health care and non-seasonal jobs. Full-service positions you in front of a larger potential customer base with a greater authority in your field.
Recurring Jobs Are Key
Pruning jobs and the occasional new project aren't enough to catapult you into the full-serve tree services level. Even businesses with the best lawn maintenance equipment need to put some time and energy into first accumulating recurring jobs.
Tree trimming recurring jobs can create lasting revenue streams with loyal clients. These are the customers you'll have the best chance of growing with as you evolve from pruning to a full-service professional brand.
Some ways to increase interest in recurring jobs include:
Loyalty programs
Exclusive offers
Referral programs
By offering tree trimming incentives for current customers, you build new recurring job opportunities and improving your business bank account. Clients who receive benefits for using the same company are more likely to choose your brand again and again.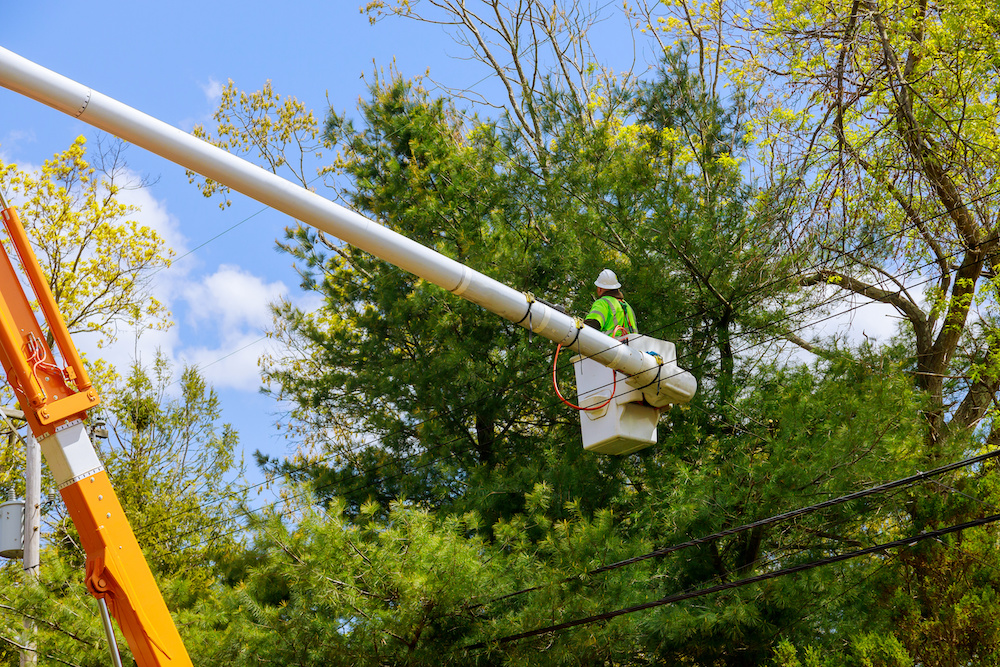 Analyze the market and define your service offerings
It is important that you determine how many tree service jobs you will be providing and what the market wants. You'll have more jobs you want and you could possibly partner with others for a job rather than compete with them. For example, if your sole product is currently stump sanding, you might need other services, such as pruners. You can also offer stump trimming, cutting and removals, pruning, trees planting and bracing, tree storm damage repair, risk evaluations, parasite treatment and tree consultation. Keep in mind you don't need to do everything for profit and you may need additional types of liability insurance or new a business license.
Connect to Relevant Industry Associations
To be recognized as a full-service tree care company, you need to connect with the local and global authorities in your professional industry. This is the International Society of Arborists, or ISA, and Tree Care Industry Association, or TCIA.
ISA
ISA connects arborists and their customers across the globe. They support arboriculture as a profession and are registered as a 601c non-profit in Illinois. The organization brings public awareness to the profession and passion of arborists, as well as researching sustainable options for the continued success of arborists worldwide.
TCIA
TCIA is a professional association of more than 2,300 tree service companies in tree care around the world. The trade association was formed in 1938 and has long-standing significance in the arborist community. TCIA partners with tree care practitioners to provide education, safety, and governance over standards.
Each community and country has their own local organizations like this as well. From starting a tree service to tree cutting, removal, equipment, and business licensing, TCIA has many opportunities for you to connect with other arborists. Be sure to review their website and do some research to find the TCIA associations in your area. Local support is even more important than international or global support because field-based companies count on local customers.
Connecting to these industry associations connects you to support, information, learning opportunities, investors, partners, and new customers. Some industry organizations list arborists from around the world. This makes your brand more visible online.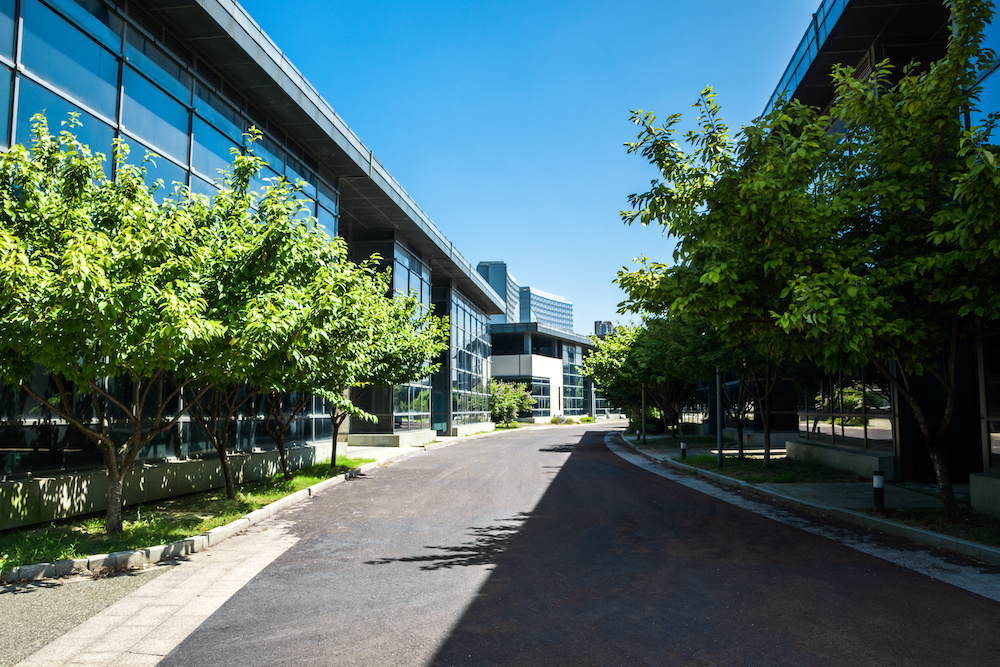 Expand Into All Season Service
One of the weak areas of landscaping, tree care, and lawn care companies is that they are seasonal. While there's plenty to do in the spring and summer, fall and winter see fewer jobs and a lull during the cold season.
Any tree service business that wants to be successful as full-service providers need to operate year-round. There are many ways to bring winter services into your brand, including:
Snow removal: Snow is a problem in the winter. Adding a few plows to your lawn maintenance equipment lets you offer snow removal services to your seasonal tree care clients.
Winter light installation: Winter brings plenty of holiday fun, and light installation is a growing business. On a 2-story house, you could make an average of $500 to $800 per home.
Sidewalk salting/sanding: Slippery sidewalks are a liability for home and business owners. Keep your clients safe with de-icing services.
Greenhouse/nursery operation: Tree care is a year-round job for clients with greenhouses. You can also grow client plants in your nursery during the cold winter months.
Winter lawn preparation: Before winter hits, there's plenty of lawn prep to be had. Wrapping trees and mulching gardens are important steps in winter landscape preservation.
Gutter cleaning: Fall and winter see a lot of gutter clutter. Falling leaves and freezing water leaves gutters to get blocked. This leads to flooding and leaks. Cleaning client clutters will keep you busy in the fall and early winter.
By adding all-season services to your tree trimming business, you're already entering the full-service sector of tree care. This is a great way to set yourself apart from local competitors as well.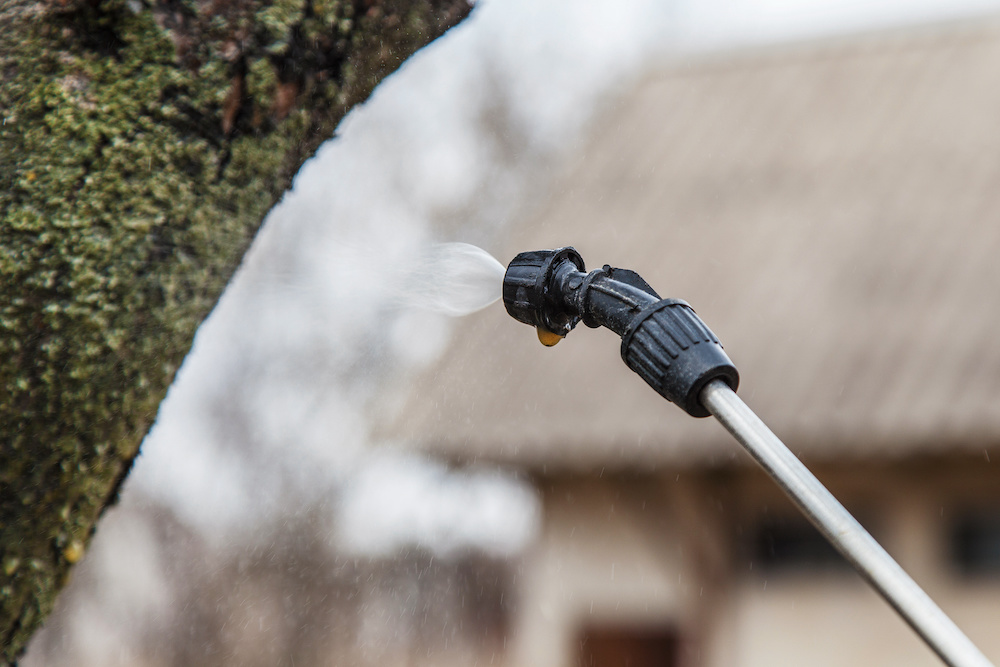 Offer Plant Health Care as a Service
Plant health care is holistic. It focuses on the art of cultivating trees and plants that are less susceptible to pests and illness. Plant health care involves practices such as:
Monitoring tree/plant health
Taking precautionary measures to protect trees/plants
Make recommendations for plants based on soil type, level of sun, and rainfall
Diagnose problems such as trees that don't flower or produce fruit
Plant health care requires services not only relating to the tree itself, but roots, soil, and surroundings.
Adding plant health care as a service takes you out of the focused niche of trees and gives you reign over all plants. Plant life is diverse in North America.
Home and business owners see many varieties of trees, shrubs, flowers, and plants in their gardens. Limiting yourself to tree care limits your access to new clients.
Market your new new care services to existing customers
Okay now you have done everything you need to do. You might be best at what you do, but if nobody knows about your existence, then your business will not flourish. Our society continues to evolve, whereas word-of-mouth advertising has become less effective than ever. Currently almost everything has an online presence and you should think about your online presence and the tools for gaining or increasing leads. Even though you do not require any website to run a company, this is a great way for you to start. This will help you be more professionally vetted. Similarly, this can affect your advertising campaign.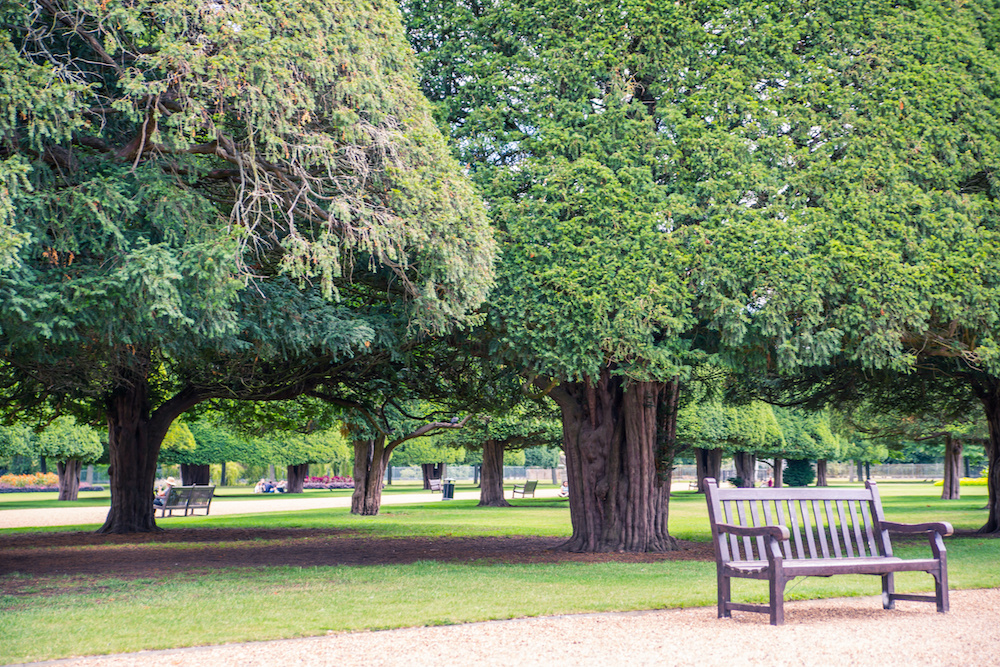 Why Choose to go Full-Service?
If your tree trimming business is successful, you might wonder why advancing into a full-service business is the right avenue for you? There are many benefits to expanding, such as:
Create a lasting customer relationship
Full-service arborists are happy to be actively involved in the long-term health of their customer's trees. Rather than planting, fertilizing, and the occasional pruning, you create lasting and ongoing services with loyal customers.
Additional Revenue Streams
It's surprising what adding a few new pieces of lawn maintenance equipment can do for your bottom line. An additional revenue stream, such as winter snow maintenance or plant health care, increases the value of your business.
If you're planning on expanding, opening a new branch, or adding new employees, these new revenue sources make it feasible.
Stronger Referrals
Field-based businesses market best with referrals and word of mouth. Creating a full-service tree care firm puts you in a place of authority on more than just pruning. For home and business owners in your area, each of these new areas of expertise is a new area for a referral.
Stronger referrals make for more recurring jobs and in many cases a potential new customer. That same new customer make for more referrals, and the circle continues.
Who Needs Full-Service Tree Care?
As you venture into the full-service role, it helps to know your clientele. Who is looking for a full-service tree care company and why?
Companies and individuals search for full-service tree care services, including:
Businesses and Property Owners
Some of the properties you might manage as a full-service tree care company are:
Hotels
Residential homeowners
Universities
Co-op housing complexes and HOAs
Apartment buildings
Airports
Business Complexes
Businesses with a large business structure or large property customers are most likely to turn into full-service companies over general tree care. There is often more than one type of landscaping service required. Businesses and homeowners don't want to call multiple arborists to manage different portions of their properties.
They want one company to do it all.
Property Owners with Big Trees
Any business or individual with property containing large trees is more likely to request care from a full-service company. This includes trees like:
Large trees take more care and often require special tools. To care for these trees, arborists require ladders or equipment for climbing.
Gardens with Specialty Plants
Not all plants are equal. In fact, some property owners go out of their way to install trees and plants from other regions. When this happens, it takes changes to soil, fertilizer, and treatment to keep these plants healthy. As a result, business owners of specialty gardens might call on a full-service company for:
Tree trimming
Initial planting
Transplantation
Plant health care
Advice
Ongoing maintenance
Gardens with specialty plants won't call on a general tree-care business over a full-service company. They require the knowledge of a specialist. The more hats you wear as a brand, the greater variety of plants you manage.
Contact Arborgold Today
Arborgold works with landscaping and tree care companies across North America. Our software is designed for custom jobs and projects like yours. As a field-based business, your company has unique costs and services. General business software doesn't always support this.
If your tree care company is looking for more in-depth business software, try Arborgold. Check out our Tree Care Software for yourself. Call 1-800-933-1955 to get in touch.