How to Generate Leads for Pest Control Companies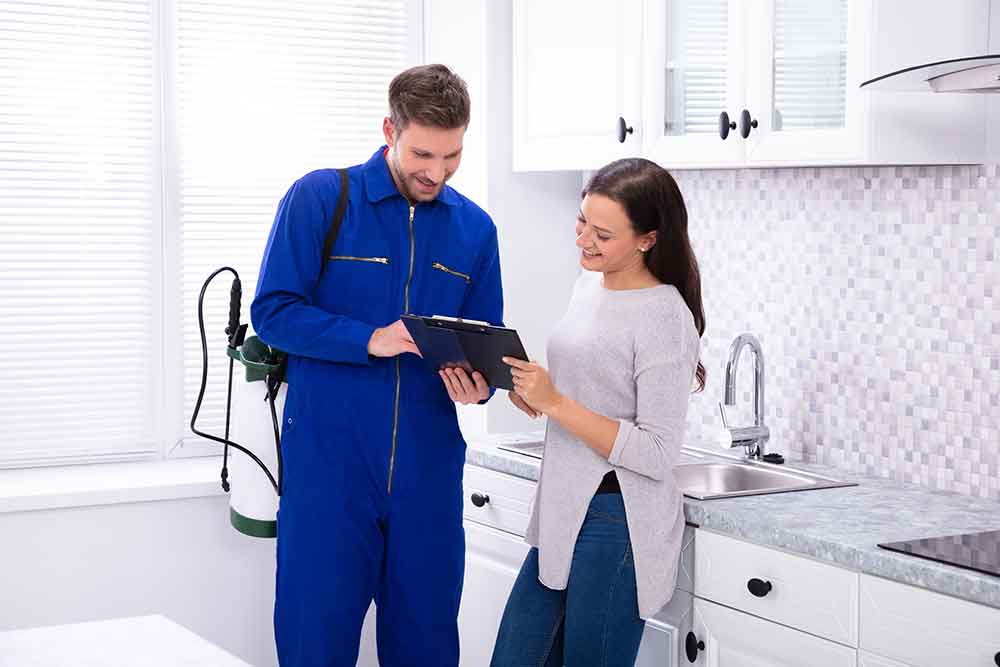 For small local businesses, generating leads is your bread and butter. In the pest control industry, word of mouth used to be the way to go, but with the digital marketplace expanding, your online reputation is important.
Working with customizable field-based business software for pest control, landscaping, and lawn care companies ensures lead generation support is tailored to your business model.
At Arborgold, we focus primarily on businesses like yours, offering bespoke tools and apps to generate leads, engage with your customers and generate revenue.
Working with so many pest control companies across North America, Arborgold understands what it takes to be successful in this industry. Here are some tips about how to take your lead generation to the next level.
Focus on Local Listings
Field-based businesses work on local job sites, which means you want to focus your lead generation in your city and surrounding neighborhoods.
One way to get yourself noticed is through local business listings like:
Yelp

Bing

Better Business Bureau
If you already have a Google My Business listing, you can optimize it by:
Ensuring information is up to date

Using high-quality images

Including a local phone number (Not just a toll-free option)

Posting relevant and engaging content in your Google Posts

Keeping an eye on your personal Q & A section
Arborgold pest control business software helps manage your local listings. Schedule content distribution and connect potential clients to automated chat features.
Read Between the Lines with Analytics Reports
Your business sends you signs about potential avenues for lead generation all the time in the form of analytics.
Arborgold field-based business software for pest control companies provides internal updates on company wins and losses via analytics reports. These reports can tell you a lot about:
Target audience demographics

ROI

Landing page traffic

Site performance

Popular content
With this information you can see:
Which access point most of your customers arrive through

Which type of content is attracting new users

Which community most visitors access your site through

Who is renewing services and who is cancelling them
Reports like this won't magically generate more leads, but it will help you see where you should be focusing your energy. Arborgold software will send regular reports to you, showing you where you should
Focus on Email Marketing
Emailing is less direct than a mailer, but more direct than sending out a general social media blast. You can focus email marketing on specific customer types based on past leads, website visits, and more. In fact, research suggests email marketing is 40 times more effective than social media alone.
At Arborgold, our custom CRM software lets you manage pest control email distribution with ease. Choose from a variety of templates that suit your business type and brand style. You can pre-write content and set it for distribution later. You can also use Arborgold automation to manage your email campaigns behind the scenes so you can focus on big picture projects and run your business.
Create a Referral Program
Don't just wait for new customers to come to you. Lead generation comes through many avenues and tapping into your current customers is one of them.
Even customers who have a positive experience with your pest control company may not realize the impact their referral can make. Apart from asking all your clients to tell their friends about you, you can also incentivize this campaign, through customer referral rewards.
There are endless possibilities to create referral rewards, including discounts on products and services, free products or services, or partnerships with local businesses for free local services elsewhere.
Referral rewards work best for lead generating when there are stipulations in place. For example, to receive a reward, enter a draw, or obtain a discount/free service, referrals must lead to some tangible form of contact between you and the new customer. For every new customer who contacts you or purchases a service, or obtains a quote, based on a current customer referral, a reward is supplied, or similar.
You can design your referral program to fit your business model and style. Arborgold can help you facilitate your referral program, tracking customers who make referrals, which leads are generated through those referrals, and when a reward is necessary. Our software also helps you reach out to leads as they're generated.
Follow-up With Current Customers
In pest control, your clients likely hope only to require your services once. The truth is, there are pest control services that are required annually, even by the best in the business. Ants are a major area of aggravation for homeowners, as they tend to come around each year. There are also annual inspections for homes and businesses at risk of repeat infestations.
In this way, your past clients are potential leads for new business as well. Remember to follow up with them to keep your name fresh in their mind for the next pest encounter.
Arborgold software is designed with this exact scenario in mind. We offer a platform and the required tools to facilitate manual or automated follow-ups with your customers. Our software will remind you of upcoming anniversaries and service follow-ups to save you time and frustration scheduling them yourself.
Arborgold software will also send out scheduled emails to customers who are nearing a point for an annual service or inspection, and invoice customers after services are rendered. Keep track of all your past and upcoming client visits with ease.
Learn More About Arborgold
Arborgold designs software specifically for pest control companies. Generic CRM platforms offer basic support for most businesses. However, the unique infrastructure of field businesses like yours requires some customization. That's where we come in.
Arborgold offers tools and apps for:
Tracking employees in the field

Job bidding

Scheduling

Managing inventory

Customer engagement

Invoicing

Automation for emails, blogs, and social media
Interested in learning more about Arborgold software for field-based businesses? We invite you to take our tour!