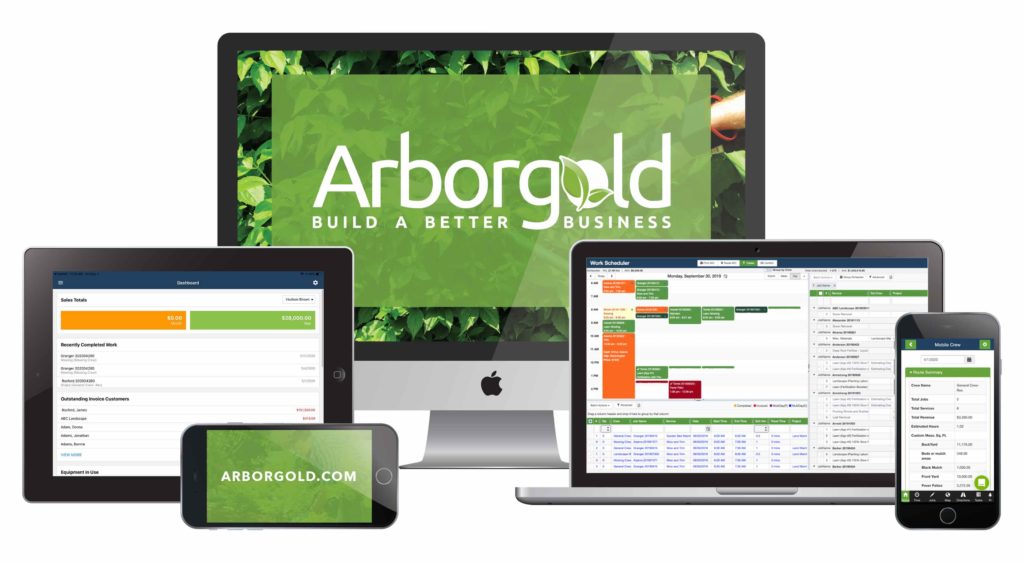 Best Practices of Today's Top 100 Landscape Companies
To be the best, you need to act like the best. At Arborgold, we develop high-quality business software with a focus on landscaping and other field jobs. We strive to help these niche industries achieve goals and surpass incoming expectations. Being a small fish in a big pond has its benefits, but Arborgold can help you become a big fish in a much smaller pond, by following the practices of the best in the biz.
Here are some of the top 100 landscape companies' best business practices of 2020.
Hardscape and Softscape Design Services
Branching out from the same steady services every landscaping business offers can help you take the lead in your city. Hardscape and softscape designs are equally important in landscaping and provide your customers with a variety of services to choose from.
Hardscape services sometimes get forgotten about, but they are a great source of income, especially if you have the skills and tools to take on the big jobs. From building decks and fences to installing pools and retaining walls, hardscaping is almost an industry unto itself.
You Cannot Win on Price Alone
One of the big rules many of the major landscaping companies follow is that price is not everything. Having the best price point in a sea of competitors is great for your clients, but it is not the only thing you need to be successful. Modern consumers are smart and educate themselves on the companies they hire. This means stepping up your game and knowing your stuff is essential.
Think about how the services you offer differ from competitors, which customer incentives are in place to keep your clients happy, and the quality and assortment of plant inventory you offer. These are all valuable assets to a landscaping company outside of price alone.
Be Charitable
Charity comes in many forms and it has always been associated with positivity, good values, and strong ethics. If you want to make a mark on your community, increase brand awareness, and build customer loyalty, consider giving back.
You can give back to your community by hosting a local event, by donating time and resources to restore a local property, or by giving financially to local charities in need. You can also be charitable by partnering with new businesses around town who could use some help getting started.
Warranty Your Work
In business, reputation is everything. When you provide a service to your customer, you want to be sure your customer is happy, not just for you, but for them. A happy customer is more likely to spread your name to friends and neighbors, share your social media posts, and forward your emails. If you want to be the best, you need to take accountability for your faults. By implementing a warranty in your work, you guarantee your customers are getting the best services money can buy.
QA Every Job
In landscaping, quality is key. This follows the rule above, in that to rise to the top of your trade, you need to do the best work in your trade. Your customers are looking for a good price and a fast turnaround time, but if your work is of poor quality, you can expect not to hear from that client again.
Quality assurance is a huge part of running any business, but especially businesses with work in the field. Unlike an office setting where you walk down a row of desks and check on your employee's performance, fieldwork requires your employees to spend most of their time on worksites, away from you. Inspecting jobs to ensure performance is up to par increases the value of your work and shows clients how important their business is to your company.
Develop Partnerships
In landscaping, partnerships go a long way. Partnering with local businesses increases your reach by introducing you to a whole new client base you may never meet otherwise. A great example of a local partnership is a hardware company. Hardware companies sell wood and supplies for hardscaping jobs and what a coincidence, you specialize in hardscaping. By partnering with a hardware store, you bring them business by choosing their supplies for your projects, and they bring you business by pointing their customers your way for decks, patios, fences, retaining walls, and other hardscaping jobs.
Installation, Repair, and Maintenance Contracts
Landscaping is not a single service, it includes multiple facets which, if explored, can open doors to new and exciting revenue streams. One way the top companies branch out in this field is by offering installation, repair, and maintenance contracts to customers. These contracts focus not on mowing lawns and trimming hedges, but installing water features, repairing decks, and maintaining gardens.
Specialize in Styles
Landscaping is a highly competitive field, and many communities have multiple landscapers to choose from. To set themselves apart from competitors, the best landscaping businesses learn to develop niche styles for their customers. Having an individual style, or a selection of styles of landscaping can be a novel and unique draw for new and returning customers.
A good example of this could be having experience with English gardens, or a background in Japanese aesthetics, or a skill like hedge sculpting.
Premier Focus on Customer Experience
How your customers feel about you as a business is a big deal. The best landscaping companies take great efforts to ensure customer service is a major part of marketing and business structure. While your main income source is landscaping, remember that revenue stream could run dry at any moment if not for your clients.
Some great customer experience incentives include:
Follow up emails
Exclusive offers
Loyalty rewards
Coupons
Local Events
Balance Residential with Commercial
Build A Strong Local Reputation
Contact Arborgold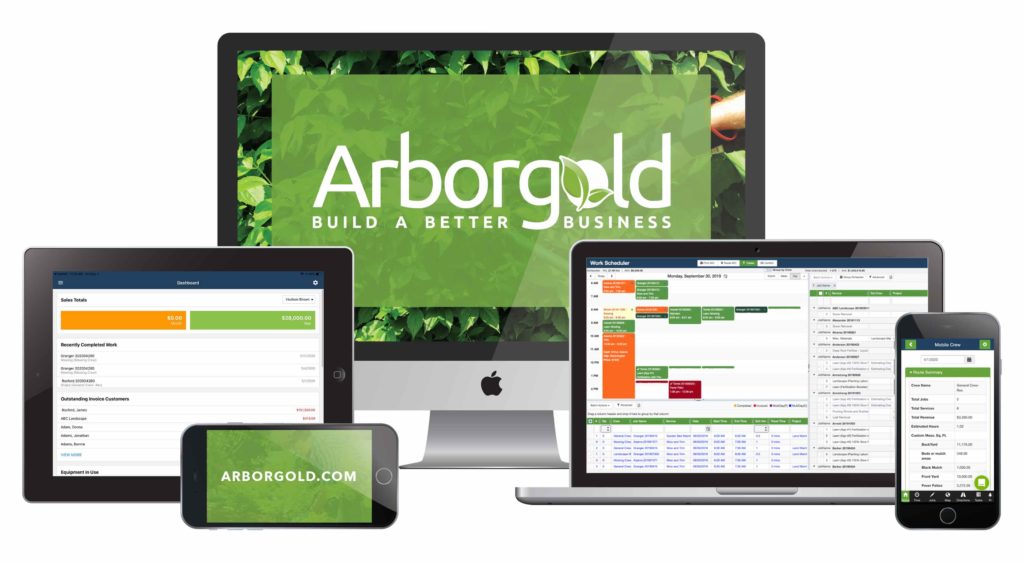 Interested in learning more about the many features of Arborgold Software? We invite you to Take a Tour and see for yourself all that our software can bring to your business.