Maximize revenues with a client vertical selling system in your lawn and landscape company
Vertical selling is a powerful sales process strategy that lawn and landscaping companies can use to increase revenue and deepen their relationships with clients. If you haven't included it in your company's growth playbook for the year, this type of business-building strategy might be an excellent fit for your company.
What is vertical selling?
Vertical selling success happens when your sales team can identify specific niches or areas of expertise within your company's portfolio of services, and then you tailor your sales and marketing efforts to attract customers interested in these areas. By doing so, you're deepening your relationships with existing clients and attract new customers interested in the specialized products and services your company offers.
What are some common vertical selling services?
Offering complimentary services: One of the easiest ways to increase your competitive advantage is to implement a vertical sales strategy is by offering complementary services to existing accounts that are related to your primary offerings. For example, if you provide lawn care services, consider providing your client base with tree trimming, pest control, and irrigation system installation and maintenance to your clients.
Bundling services: Another effective technique is bundling services together to create a comprehensive package for all your business units, that meet your customers' needs. This can help you differentiate yourself from competitors and provide added value to your clients.
Creating specialized marketing campaigns: To attract customers interested in your niche areas, you can create specialized marketing campaigns that highlight your expertise and unique value proposition. This can include creating blog posts, social media updates, or other types of content that showcase your skills and services.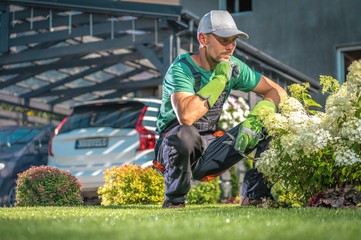 How can your lawn care and landscape company apply this in their business today?
A key component to introducing vertical selling by product is to highlight your business niche offerings such as:
Irrigation
Snow removal
Sustainable landscape solutions
Landscape design
Tree and shrub care
Firewood delivery
Plant health
Pest/Fungus Control
While you're already offering one, some, or many of these business services in a broad-based way, it's important for each of your business units to promote and cross-sell the variety of services you provide in all areas of your promotional materials, including your website, email, your social media channels, and your salespeople.
Current and prospective consumer behavior data reports that buyers who are searching for specific landscape, lawn, or tree care assistance on places like Google or Bing, will view your company as a source of authority on the services that they need.
Another example of a business vertical sales strategy is to further penetrate your current niche market segments, customers, and/or referral types including:
Retail and/or shopping centers
Colleges and universities campuses
Local, state, or federal municipality common areas
Hospitality and hotels
Residential homeowners
New construction home builders
Note: We've compiled a lot more information on our blog, including ideas on how to reach more organizations with via niche services that can become profit centers for savvy landscape, lawn, and tree care companies.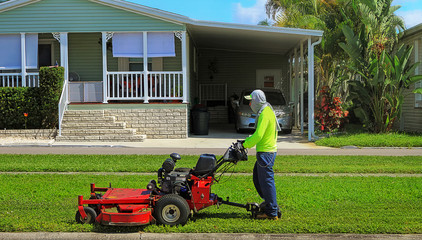 Why do landscape, lawn, and tree care companies need vertical selling?
Landscape, lawn, and tree care companies looking for a competitive advantage, both locally, and nationally. need to implement a vertical selling strategy to differentiate themselves from competitors and increase their revenue streams. In today's crowded marketplace, customers have access to a wide range of products and services, and it can be challenging for companies to stand out.  By adopting a vertical selling strategy, you can highlight your specialized knowledge and expertise in particular areas, which can create a competitive advantage that can help you win new business and deepen relationships with existing clients.
Here are key components and real-world benefits of vertical selling from your trusted team at Arborgold Software: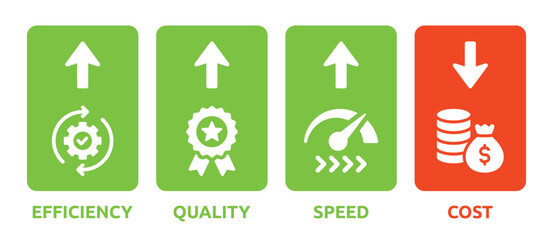 Reduces costs:
More than likely, your investment of vertical selling into your marketing mix, you'll achieve an economy of scale when ordering products and supplies for the verticals in your portfolio.
Higher margins: 
Some of the verticals, such as landscape design and tree/shrub care, are perceived as requiring a high level of professionalism to execute properly. Your company can often perform different activities and operate with higher profit margins on those types of services, providing additional funding to grow your business.
Adds value to landscape customer relationships:
Building strong bonds with customers is essential in today's competitive environment. One of the best ways to strengthen the relationship is to provide them with such a variety of professional landscape, lawn and tree care services, both general and niche, that they won't have any reason to look elsewhere.
Vertical selling also can allow you to entice customers with minor discounts for add-on services without incurring a major impact on your overall margins.
Improve your service reputation:
Even if your teams are certified by industry associations such as ISA or ICPI, building a strong reputation for your company name and vertical service focus can make all the difference when engaging new prospects. "To be known" for a specific service both on and offline usually means current customers and referral sources will identify you as their "go to" resource, resulting in an increase of inbound referral leads for your company.
Increases specialization:
As companies generate personalized content marketing campaigns and focus on specialty areas for a targeted audience that needs/wants/demands that particular skill set, it allows them to develop a deeper understanding of their customer's needs. Also, it opens the door to providing one or more high-value/high-margin services in addition to basic lawn and landscape maintenance.
Diversification of services:
No one knows what the future holds. As a result, companies shouldn't put all their eggs in one basket, whether it's comes down to your personal or business financial portfolio. Today, technology makes it easy craft up a strong target potential buyer list, specific goals, and a good understanding of your ideal customer profile, vertical selling offers a solution to diversify your company's services and expand your customer base for continued growth and success.
If your company is looking for a competitive advantage in your industry, vertical integration of specialty areas in your company's portfolio makes sense. Your existing customers already depend on you, so give them even more reasons to solidify the relationship. Embrace vertical selling and leverage it to your advantage. It's a win-win business management strategy!
About Arborgold Software
For over 25 years, Arborgold Software has provided innovative technology solutions to lawn, tree, and landscape company professionals so they can focus on providing high-quality services to their residential and business customers. From generating winning bids to streamlining your entire business operations, find out why thousands of users create their competitive advantage and generate more new accounts from potential buyers with Arborgold Software: Take a tour online or speak to our product experts here.