Tips for Getting More Reviews for Your Lawn Care Business
The world is getting smaller because of the internet, but for businesses, there's so much more ground to cover, including online reviews. Before the World Wide Web became the basic mode of communication for billions, word of mouth was a big indicator of whether a potential client might choose a company to work with. This is even truer for small businesses working within a smaller area.
Now, obtaining as many positive online reviews as possible is the key to successfully overcoming competitors in your industry. Getting more reviews for your lawn care business than others in your field shows consumers that they're making the educated and better choice when calling you to handle their lawn.
So how can you impress upon customers that leaving a review is in their best interest? At Arborgold we provide a specific service to our clients. We offer business software designed for landscaping, lawn care, snow removal, and pest control companies. Because we work with so many businesses from the lawn care industry, we've come to learn a variety of ways to improve brand recognition and customer approval. Here are some of our tips on getting more reviews for your lawn care business.
Make an Impression
It sounds easy enough but making an impression among the masses is tougher than you might think. A great way to make an impression is by creating an easy to use and aesthetically pleasing website. It helps if this website is ranked in the top 5 spots of any local Google search for "lawn care".
It's not just about leaving an online impression; you also want to leave an in-person impression. Doing an excellent job on every bid you take on, extending top-notch customer service, and going above and beyond your required level of service are all ways to stand out.
When customers are impressed by a business, whether online or in person, they're more likely to share that business with friends and family. More consumers are also choosing to share their experiences through review sites like Google Business, Yelp, and TripAdvisor. Take advantage of this trend by making it hard to forget how great your lawn care business is.
Post Current Reviews Online
Sometimes, clients simply forget about the concept of review writing, especially if you're providing residential lawn care rather than commercial lawn care. It takes time to sit down and write something out, it takes more time to figure out where to post things. Having your current reviews already listed on your site with links to where they were left (Yelp, Facebook, etc.), helps your new customers determine how to write their review and where to post it.
Some software tools make it easy for you to collect all these reviews as they occur, even from different locations. Companies like BirdEye scour the internet for your brand name and grab every review left for you, good or bad. You can then choose what to do with these reviews, whether you'd like to reply to customers who claim to have had a poor experience or post positive ratings directly onto your site.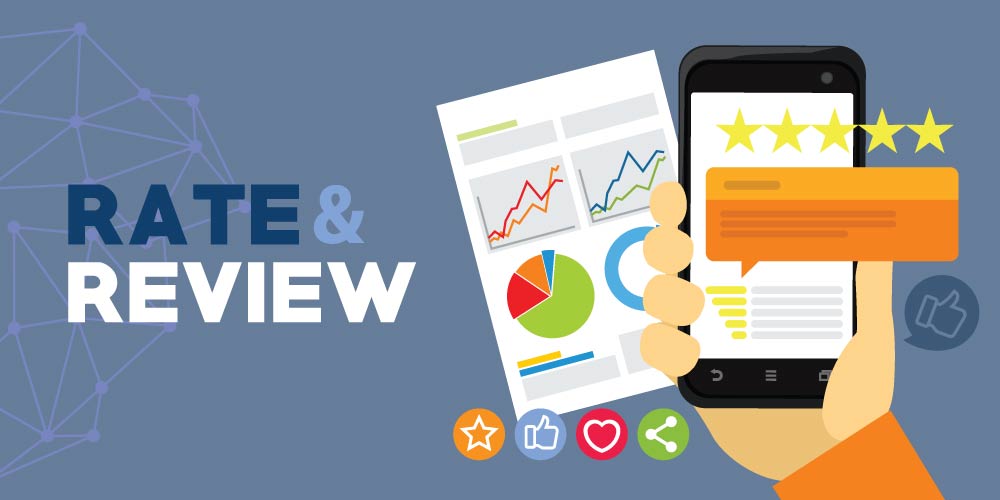 Ask for Them
The word of mouth marketing concept is as old as business itself. Digital reviews, on the other hand, haven't completely stuck for everyone yet. Some consumers don't understand how they work, others don't want to spend the time to leave them. So, if a company doesn't request a review, many customers avoid giving one. The remedy? Simply ask your customers to leave a review.
After every job, speak to your customer one on one; ask how they feel about the level of lawn care you provide if there's anything they'd like you to improve. If they seem satisfied, give them a business card with links to Facebook, Google Business, and anywhere else you're currently listed. Ask if they wouldn't mind taking a moment to jot down a review for your team.
Chances are most of your clients would be happy to spread the good news and express a job well done. If not, no problem. You can also ask for your reviews through your website directly by posting a brief message like, "If you enjoyed our work with your lawn, please leave us a review here." Having an easily accessible online form makes it much easier for consumers to tell you how they feel.
Finally, you can use automated follow-up emails to request a review. Do this with the final invoice, or after everything has been sorted and paid for. Not only might this result in a positive review, but it also reminds your client that your business exists should they need more lawn maintenance.
Engage Your Clients Through Social Media
The online community is best accessed through social media. If you're looking to engage digitally with clients, social media is literally designed for just that. From posting content you know your customers will love, to replying to comments and sending private messages – there are so many ways to show clients you care.
Social media engagement humanizes your business, making you seem less like some faceless corporate entity. This is especially important for small-town single unit lawn care businesses. Similarly, using social media makes it easier to share those review requests we mentioned above. Post a request every few months to Facebook followers, or tweet the link to your review page on Google or your official landing page.
One of the great things about social media pages like Facebook and LinkedIn is they offer space for reviews directly on your profile. This means consumers don't need to click around looking for a place to rate their experience. Instead, you're providing it upfront to everyone who follows you on social media. Be sure to respond positively to as many reviews as you can to make them more noticeable.
Use Software Designed for Lawn Care Businesses
Getting more reviews for your lawn care business doesn't need to feel like rocket science. A great way to improve the reviews you receive is by increasing the effectiveness of your business tools. Using software that is designed for lawn care businesses is one way to manage this effectively.
Arborgold is a landscaping and lawn care software company, committed to helping our clients streamline their business practices. From bidding to billing, we smooth bumps in the road to success, so you have more time to spend on customer service and managing your team.
One of the advantages Arborgold software offers is customer management and a specialized communications dashboard. Communicating effectively with customers by setting examples, meeting deadlines, and following up on past jobs improves their overall experience. Seeing these messages appear in real time, and being able to refer to original bids, accounts, and current projects helps maximize the time you spend with your customers and keeps you in the know. Clients can tell when the businesses they work with are making an effort and your advanced levels of organization will do just that.
Contact Arborgold for More Information
Want to know more about landscaping and lawn care software that could benefit your brand? Contact Arborgold and speak to one of our knowledgeable team members today. Always happy to hear from other nature enthusiasts, our staff is well-versed in all our software features and can advise you on how best to use each to improve customer relationships.
After all, a review is simply a message from your customers saying, "job well done," and Arborgold can help guarantee every job is managed to its full potential.