Innovative technology solutions for today's landscape small business
Innovative technology solutions for today's landscape small business
Landscaping and lawn maintenance businesses date back centuries. Back then, historical master gardeners strived to incorporate aesthetics and functionality into manor homes and palaces—and they did everything without any technology. Then came mechanical time clocks, blueprints, 2-way radios, paper reports, and now software designed to streamline and professionalize their operations.
Today, there continues to be a growing need for new innovation and technologies that can reduce or even eliminate inefficiencies while opening up new opportunities to increase sales in the green industry. As a result, companies that focus on both hardscape and softscape, are exploring new business technologies and solutions that can move their customers' data and internal communications into a mobile digital system.
Technology trends
If you run a landscaping business, you already know that balancing scheduling, routing, invoicing, and supervision amidst stacks of paperwork and spreadsheets is no mean task. Today, at least 91% of businesses with ten or more employees use CRM software.
You probably know of competitors already making the shift from pen and paper to more productive apps and software. While you may also be considering making the big move by embracing technology, you could be undecided on whether to consider free applications or go for paid options.
These tech solutions will address your landscaping business pain points in the following ways: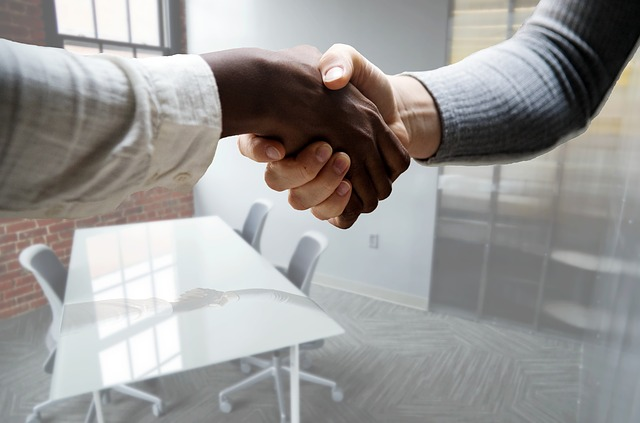 Labor and Human Resource Management
Apart from equipment acquisition and maintenance, the other significant challenge that landscape business owners face is payroll management. Landscaping companies of all sizes and locations face many human resource problems.
These problems include payroll management, employee benefits, insurance, time-offs, compensations, and an endless list of other legal matters. Many business owners do not know where to start when faced with these challenges.
Thus, landscaping companies need to take proactive, results-oriented, and efficient approaches to solve these problems correctly and within the required timeframe. And this is why you need an app or software with human resource management capabilities to outshine your competition.
An innovative landscaping app with labor and human resource management capabilities can handle common business challenges like employee management, payroll automation, and compensation and equity management.
a. Employee Management
Disjointed communication between technical personnel and management is a recipe for failure. Besides, tracking your field crew will often be a challenge for budding businesses. A streamlined employee management system is one of the biggest wins you can get by acquiring a dedicated landscaping app or software.
Innovative landscaping software should offer reliable time tracking and scheduling. You should be able to track, monitor, manage, and report time and work progress from the comfort of your office. You do not have to visit all sites, send another employee, or rely on text messages. You can also schedule changes more conveniently.
A landscaping app with employee management capabilities will help you accurately report labor hours for each assignment. Workers can check in and out tickets accurately. Each time a crew member checks in or checks out, the app geo-stamps their location. Other apps may use a drag and drop system for this function. This feature provides management and visibility of all contracts and their progress. You can also use the data for billing.
b. Payroll automation, Compensation, and Equity Management
Intuitive apps provide a clear process of capturing and organizing payroll. They will help your business record each employee's assignment, hours attained, and travel times accurately for payroll preparation.
And depending on your scheduling and workload, good technology should determine your recruitment and staffing. You can also use the correct performance indicators to ensure a zero-some game in your recruitment and staffing. And in this, recruiting the most qualified candidates from the rejoin takes off the best from your competitors.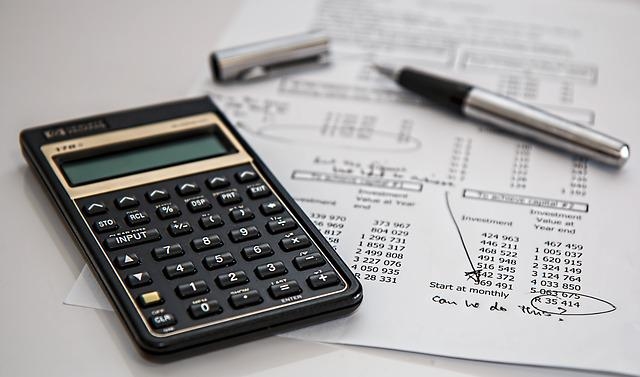 Accurate Job Costing and Estimating
Another thing that landscape small business innovative solutions help with is accurate job costing and estimating. Notably, cost estimating and job bidding are incredibly complicated and time-consuming for any landscape manager.
The tasks are even more perplexing if you are new in the industry with no or little understanding of how to benchmark information on which they can estimate their estimates. Yet, accurate job costing and estimating are vital for the success of any business. A mobile app could work for you if you are losing money by not watching over your material or labor costs.
Accurate job costing relies on labor, material, and overhead costs and estimates. Simply put, it helps landscapers remain more profitable by providing the correct pricing. Moreover, the data comes in handy in organizing your bills. You could be lowballing your clients and losing money if you cannot estimate your labor, overhead, or material costs correctly.
You don't have to waste your time on pen and paper bids when landscape management can more accurately and efficiently handle the task. With a good app, you have at your disposal an accounting tool that provides you with accurate costs and estimates.
An intuitive app allows you to bid on projects, schedule employees, and send invoices. But more importantly, landscape management software will track everyday expenses for each project you undertake.
Advanced tech solutions can also help with billing, invoicing, accounts receivable, and pre-payments. This real-time data, alongside expense data, will provide you with real-time revenue and profits. Besides, some cloud-based tech solutions have tools to help you manage your inventories and purchase orders.
Follow-Ups, Customer Relations, and Good Accountability
Follow-ups can be an uphill task with several prospective, new, ongoing, and completed projects to monitor. If you cannot follow up on your bids and invoices, your business will experience devastating challenges and probably fail.
However, landscape management software comes in handy in keeping track of all your projects and their progress. You can consistently have reminders for pending bids and follow-ups as no one will give you a contract without proper follow-up. Check the progress of your proposals and push up reminders when possible.
Also, many managers get mixed up with lots of paperwork on their desks and fail to collect payments. Undoubtedly, failure to manage invoices will leave you wallowing in losses. But with a good app, you can schedule your invoices to know those due for collection.
Innovative technology solutions for landscaping businesses also come in handy for improving your customer care services. They will help you to organize your tickets and tackle them faster.
And since all your business communication will be on a single platform, you can collaborate quickly and access your correspondences in real-time. This feature will increase client confidence, improve your rate of closing deals, and give you more business in the future.
Improve Productivity and Profits
The goal of every business is to improve productivity and make profits. And a landscaping business is no exception. It is only possible for you or any other company to achieve this with an appropriate computer or smartphone software.
a. Closing Deals
Using landscaping software can improve your chances of closing deals by up to 50%. With landscape business management software, you have full access to data and services that can hurt or benefit your company. An in-depth analysis of these parameters will ensure that you put in place relevant changes or improvements to spur your growth.
Again, businesses depend on consistent deal-making to make profits. And with the ability and platform for following up bids and producing relevant estimates, you have a better chance to initiate and close games.
b. Keep An Eye On Your Projects
Sometimes moving from one job site to another for project inspection can be costly and uninspiring. Besides, that would require more personnel. But an app can bring all your projects to you in your comfort zone. Thanks to the onsite updates.
Keeping an eye on your projects gives you peace of mind so you can focus on your management duties. This will, in turn, enhance productivity and agility. Besides, you will have a chance to monitor your business performance. You can also automate back-office duties such as invoicing, scheduling, managing workflows, and answering customer requests.
c. Monitor Material Pricing and Inventory
Finally, your business success depends on your pricing and estimations. But you will not get this one right if you do not know the market prices for everyday landscape materials pricing. Monitor both softscape and hardscape materials to know your rates.
What Business Technology Features Really Matter to Landscape Companies
If you are ready to scale up your business by leveraging landscape small business innovative technology solutions, your choice of software will depend on several vital features. Choose an app that will push your business to the next level.
Advanced business management apps and software are more agile, faster, safer, and will easily integrate with other products and systems for a seamless workflow. Besides, modern tech solutions will boost your agility and productivity.
As discussed above, you should consider features such as compatibility with all devices, including phones and computers. Good software should also provide a centralized platform for accessing information. You should be able to use your app to create notes, schedule tasks, check payments, analyze your inventory, review bids, and check job progress reports.
Finally, other features that matter include an integrated billing system, an automated invoicing mechanism, and professional bid or proposal formulation.