Five Questions to Ask Before Bidding on Snow Removal Job
Snow removal businesses are just getting into their prime season, which means bidding is about to ensue. Being a field business software provider, Arborgold knows how important bids can be in this industry, which is why we offer snow removal software designed specifically for your business model. As a leader in snow removal business software, we have learned a lot about what signifies a great bid. We have also learned what our clients should be looking for before making a bid.
Here are five questions to consider when doing snow removal marketing and before you enter the ring on your next big bid. Whether the company is big or small, remember, they should be a good match for you, just as they want to ensure you are a good fit for them. Here's the bottom line.
1. Are There Upsells?
A lot of people think snow removal is a straightforward business model with little extras or add ones to show for it, but we in the business know better. Snow removal companies are looking at a variety of upsells to increase revenue and grow their businesses. These include:
Salting parking lots
Sanding parking lots
Sidewalk shoveling/plowing
Stair maintenance
After-hours maintenance
Curb clearing
As you enter a partnership with any company (pre-bid), you should know how much you might get out of this deal. For example, a small 4 resident apartment building may require few extras, minimizing ROI on that investment. On the other hand, a large multi-level office building is going to require the clearing of the parking lot, sidewalks, stairs, doorways, and de-icing efforts in the form of salt or sand.
Knowing there are upsell options increases your chances for additional income, but also makes room for improvement of your offer to a new client.
2. How Many Times Have They Switched Companies?
Another thing to watch for as you begin the bids for new clients this winter is the number of times they have switched providers in the past. If a commercial property owner is flip-flopping, it could be a problem with the service they've chosen, or it could mean they aren't loyal to the business partnerships they make. Finding ways to show a potential client your business is worth keeping could stall their next flip. On the other hand, this inability to commit to a snow removal business could signify a potential deal breaker, and it might be best to go with another bid. Do your research to determine the best course for your company.
Using your snow removal software features you can keep your clients reminded of your value as a company. Automated e-mail services such as exclusive offers, coupons, and more leave your brand fresh in the mind of the businesses you partner with. This makes it easier for your clients to develop brand loyalty and stick around to see what else might come along with your partnership.
3. How Many Offers Are They Getting?
Before entering a bidding war, you should know what kind of competition you have and what they're offering. Knowing who your competitors are in your area is the first step to sussing out how hard you'll have to work for a new client. The number of offers a company gets for snow removal could help you structure a realistic and lucrative estimate on your service costs. For example, if you know a company only has one other bid apart from yours, you may have more wiggle room in terms of price point. If there are ten other businesses hoping to win a bid, you don't want to overcharge and find yourself out of a job.
4. What Is the Lowest I can Go and Still Make A Profit?
Before making a bid with a potential new client, one of the questions to ask yourself as a business is, "how low can I go before it isn't worth the bid?" It's important to know your bottom line as a company. Some of the things to consider as you make this decision include:
Time spent travelling
Distance from base and travel costs associated (gas, company truck, etc.)
Material costs (salt, sand, etc.)
Equipment costs (plow heads, snow tires, etc.)
Size of plow space (time spent plowing)
It also helps to tally any of the upsells you think the client might be interested in, as it could help balance the scale if you need to really drop your price for a big bid win. Fortunately, if you have snow removal software, many of these calculations can be made for you with no need to overthink or spend time working out the numbers.
5. Is There Room for Growth with This Brand?
Many snow removal businesses rotate into other field-based businesses in the spring and summer months. In fact, many snow removal companies are really landscapers in disguise. If your business has other facets a customer might appreciate, it helps to know in advance. As you make your bid, you could be selling yourself as a future asset for lawn care, garden maintenance, pool cleaning and more. This is especially helpful if you offer some sort of connection between the two services. For example, customers who use your snow removal services are entitled to 10% off summer landscaping fees, or whatever your offer might be.
Room for growth is huge in snow removal because it is another way to ensure you get your money's worth on your bid. If you have to go low, there is a chance to earn back on a long-term endeavor.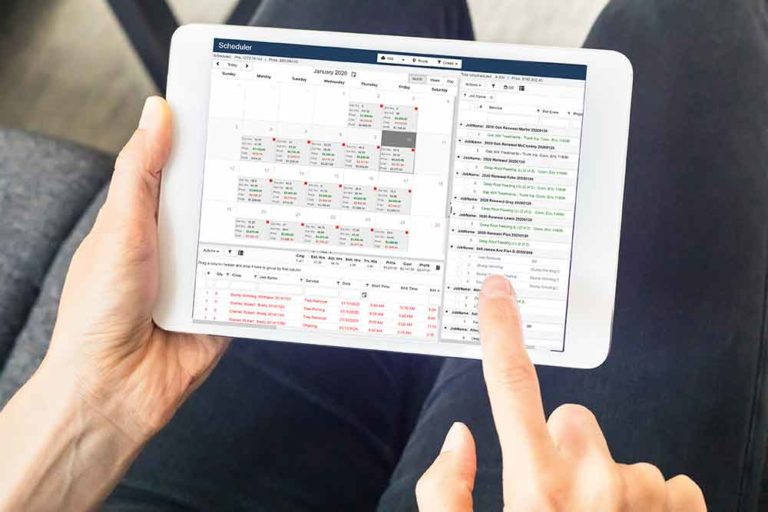 Contact Arborgold for Snow Removal Software Today
If you run a successful snow removal business and are looking for more information on snow removal software we can help. Arborgold is constantly upgrading and improving our snow removal software to meet the latest trends and give your customers what they want. Want to learn more? We invite you to take a tour and get in touch today.